MORE THAN 100 YEARS OF COMBINED
LEGAL EXPERIENCE
IN KENTUCKY AND OHIO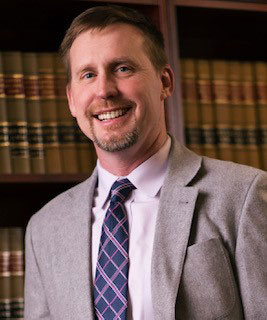 Location:
Fort Mitchell, KY
Phone:
Fax:
859-331-5337
Email:
Bryan's practice focuses on the areas of Elder law, Business Law and Civil Litigation.  In his Elder Law Practice, Bryan helps advise his clients with issues concerning Medicaid and asset protection planning trusts, with power of attorneys, Medicaid applications, revocable and irrevocable trusts and helping families address the legal issues and problems associated with caring for an elderly loved one and the protection of their assets they've spent a lifetime working to obtain.
Bryan has also represent businesses with their legal needs both in Ohio and Kentucky since beginning his practice in 2004.  Such representation includes mergers and acquisitions, preparing and reviewing contracts for a businesses, business formation, and any litigation need that arises for businesses and/or business owners.
Bryan also has an extensive collection practice representing creditors in civil and U.S. bankruptcy courts throughout Ohio and Kentucky.
Areas of Concentration
Elder Law
Medicaid Planning
Estate Planning Wills and Trusts
Guardianships
Business Law
Mergers and Acquisitions
Business Litigation
Collection Litigation
Civil Litigation
Education
University of Dayton, B.A. (Political Science), 2001
Salmon P. Chase College of Law, J.D.,2004
Admitted to Practice
State of Ohio, 2004
State of Kentucky, 2005
United States District Court,
Eastern District of Kentucky 2005
United States Western District of Kentucky, 2020
United States Southern District of Ohio
United States Northern District of Ohio, 2021
Associations
Kentucky Bar Association;
Northern Kentucky Bar Association;
Disclaimer: The use of the internet or this form for communication with the firm or any individual member of the firm does not establish an attorney-client relationship. Confidential or time-sensitive information should not be sent through this form.