MORE THAN 100 YEARS OF COMBINED
LEGAL EXPERIENCE
IN KENTUCKY AND OHIO
Understanding Estate Planning
WHAT IS ESTATE PLANNING?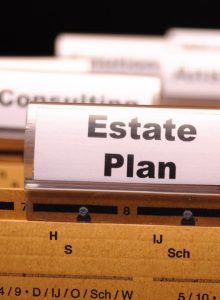 Estate planning is the process of outlining specific instructions about how you want your money, property, and other valued assets dispersed upon your death.
Your estate plan describes decisions about your medical care, assets, and final arrangements.
WHEN SHOULD YOU START AN ESTATE PLAN?
No matter your age, these major life events should be a reason to start or update your estate plan:

Home or other property ownership
Marriage, divorce, or remarriage
First child, and updating your estate plan after each one
Inheritance of money or other assets
Grandchildren or other births in the family
WHAT ARE THE BENEFITS OF ESTATE PLANNING?
Avoid probate court
Protect family legacy
Protect your children's inheritance from divorce
Ensure your health care wishes are met
Ensure your assets are distributed as you wish
WHAT WILL HAPPEN WITHOUT AN ESTATE PLAN?
Without an established estate plan, your assets are not protected.
State law controls what happens to your assets instead, which usually does not align with your intentions for your assets.
Understanding Trusts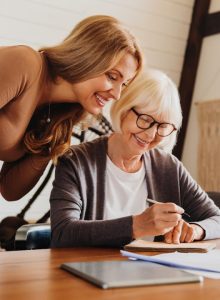 WHAT IS A TRUST?
A contract between you (the Grantor) and the Trustee (in some instances, you can be Trustee, or it must be another person)
This type of document can avoid probate in Kentucky and avoid probate in other states.
TYPES OF TRUSTS
There are many types of trusts, and the right one for you depends on your unique situation.
Revocable Trust
Irrevocable Trust
Special Needs Trust
Pet Trust
Understanding Probate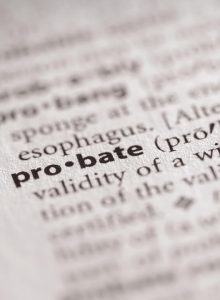 WHAT IS THE PROBATE PROCESS?
The term probate is rooted in the Latin word probare, meaning "to test or prove"
Probate is the legal process for:

qauthenticating a deceased person's will
reviewing their assets
paying their outstanding debts and taxes
distributing what remains to their inheritors
WHAT ARE THE RESPONSIBILITIES OF AN EXECUTOR DURING PROBATE?
File the will with the probate court
Social Security Administration
Set up bank accounts
Pay outstanding debt
File inventory of the estate
Maintain and distribute designated property
Distribute assets
Dispose of other property
HOW DOES AN ATTORNEY HELP DURING PROBATE?
Help navigate the probate process
Protect from fraud, embezzlement, and creditors
Ensures all probate requirements are met in a timely fashion
Understanding Elder Law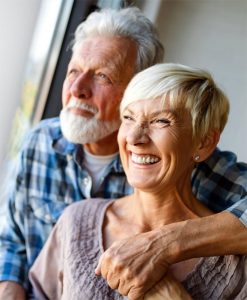 WHAT IS ELDER LAW?
Elder law prepares seniors for financial freedom and autonomy, protecting them through proper Estate Planning.
Elder Law can include Long-Term Care (LTC) Planning to find the most affordable options to pay for health care services and protect savings and assets.
It may incorporate a state-specific Medicaid Planning strategy to determine what is needed to qualify for Medicaid or Veteran's benefits that can offset LTC costs.
When a senior has a special needs child, elder law attorneys develop Special Needs Trusts to provide for and protect them.
Elder law attorneys advocate for seniors and their families based on unique financial needs and goals. They help ensure eligibility for government program benefits, protect and distribute wealth, and preserve estates for future generations.
PROACTIVE PLANNING VS. CRISIS PLANNING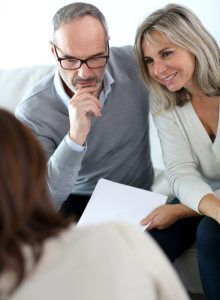 WHAT IS PROACTIVE PLANNING?
Proactive planning prepares for the need for long-term care before it becomes necessary.
Planning ahead with elder law professionals lets you:

Consider the possibility of future home health care services or a nursing home facility.
Find the most efficient way to save your assets from being drained by long-term care costs.
MEET DON AND MARY
Don and Mary have been married for 50 years. Don is 82, and Mary is 77. They have $350,000 of countable assets meant for their surviving children and grandchildren.
Don unexpectedly had a stroke and was hospitalized for a week before being transferred to a nursing home. He is highly unlikely to return home.
They have worked hard their whole lives and don't want to lose all their assets to ongoing health care costs.
Luckily, the family went to an elder law attorney for help. They were advised to move some countable assets into a trust and gift others early to family members before applying for Medicaid benefits, protecting the children's future inheritance.
WHAT IS CRISIS PLANNING?
Crisis planning is trying to determine Medicaid eligibility when already in immediate or near immediate need of health care services.
If you find yourself needing urgent Medicaid coverage, legal guidance from a Medicaid planning lawyer can help you:

Identify critical issues
Discover the best way to manage specific health care needs.
MEET SUSAN
Susan was 70 and appeared healthy when she suddenly fell ill. Her assets totaled $200,000, but her savings and property had to be used to pay for nursing home costs during Crisis Planning.
Unexpected problems and delays reduced her estate significantly until she qualified for Medicaid.
When Susan was 65 and healthy, she could have made plans for long-term care by consulting with JSB Attorneys to reposition her assets into a trust. She would have qualified for Medicaid benefits within five years. However, if Susan needed Medicaid sooner, the plan could be revised.
SPECIAL NEEDS PLANNING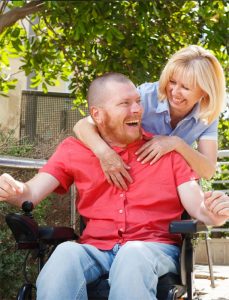 WHAT IS SPECIAL NEEDS PLANNING?
Special needs planning refers to the legal planning process for any person or family member with a disability.
An Elder Care Attorney helps with Special Needs Planning using legal strategies to assist with:

Establishing a special needs trust
Appointing guardianship
Creating a letter of intent
MEET NANCY AND SCOTT
Nancy is 68 years old and recently diagnosed with cancer. She is a single parent of Scott, a special needs adult, requiring daily care covered by Social Security Disability Insurance (SSDI) and Supplemental Security Income (SSI).
Nancy's other son, Mike, is not sure he can take on the responsibility. She is worried about both her sons' futures.
Scott must continue to qualify for government programs to receive benefits critical to his quality of life whether Mike cares for him or he resides in a facility.
JSB elder law professionals can help Nancy make important decisions about Scott's future. Estate planning to develop a special needs trust can provide Scott with financial support and instructions to help his brother care for him.
Disclaimer: The use of the internet or this form for communication with the firm or any individual member of the firm does not establish an attorney-client relationship. Confidential or time-sensitive information should not be sent through this form.