MORE THAN 100 YEARS OF COMBINED
LEGAL EXPERIENCE
IN KENTUCKY AND OHIO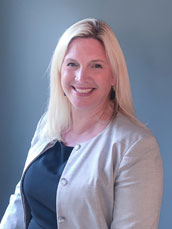 Location:
Fort Mitchell, KY
Phone:
Fax:
859-331-5337
Email:
Prior to joining JSB Attorneys PLLC, Emily Brown served as an Assistant Commonwealth Attorney, in Campbell County Kentucky for five years.  During her time with the Commonwealth Attorney's office, Emily handled a voluminous case load that included a wide variety of felony cases, including possession and drug trafficking, thefts, and domestic violence.   Ultimately, she devoted her career prosecuting cases involving sexual assaults against adults and children.  In this role she negotiated plea resolutions in hundreds of criminal cases and successfully tried numerous felony cases before a jury.
Emily graduated from the University of Kentucky in 2002 obtaining a Bachelor of Science Degree in Integrated Strategic Communications.  After a successful career in sales for seven years, she chose to stay home with her three small children and attended night school at Salmon P. Chase School of Law.  She graduated with her Juris Doctorate in October of 2016.  While in law school she worked as an intern for Smith Rolfes and Skavdal, the Campell County Attorney's office, Campbell County District Court Judge Karen Thomas and spent a semester with the Kentucky Innocence Project.
Emily has resided in Villa Hills, KY with her husband and three children for fifteen years and been a resident of Northern Kentucky most of her life.  She is an active member of the Kentucky Bar Association and Licensed in the Western District of Kentucky.
Disclaimer: The use of the internet or this form for communication with the firm or any individual member of the firm does not establish an attorney-client relationship. Confidential or time-sensitive information should not be sent through this form.